Jasmine Green Tea Milk Tea Powder 1kg (30+ drinks)
Made with premium jasmine green tea, this beverage is a unique and refreshing take on traditional milk tea. The fragrant jasmine flowers perfectly complement the milk tea, creating a deliciously light and floral flavour that's both refreshing and satisfying.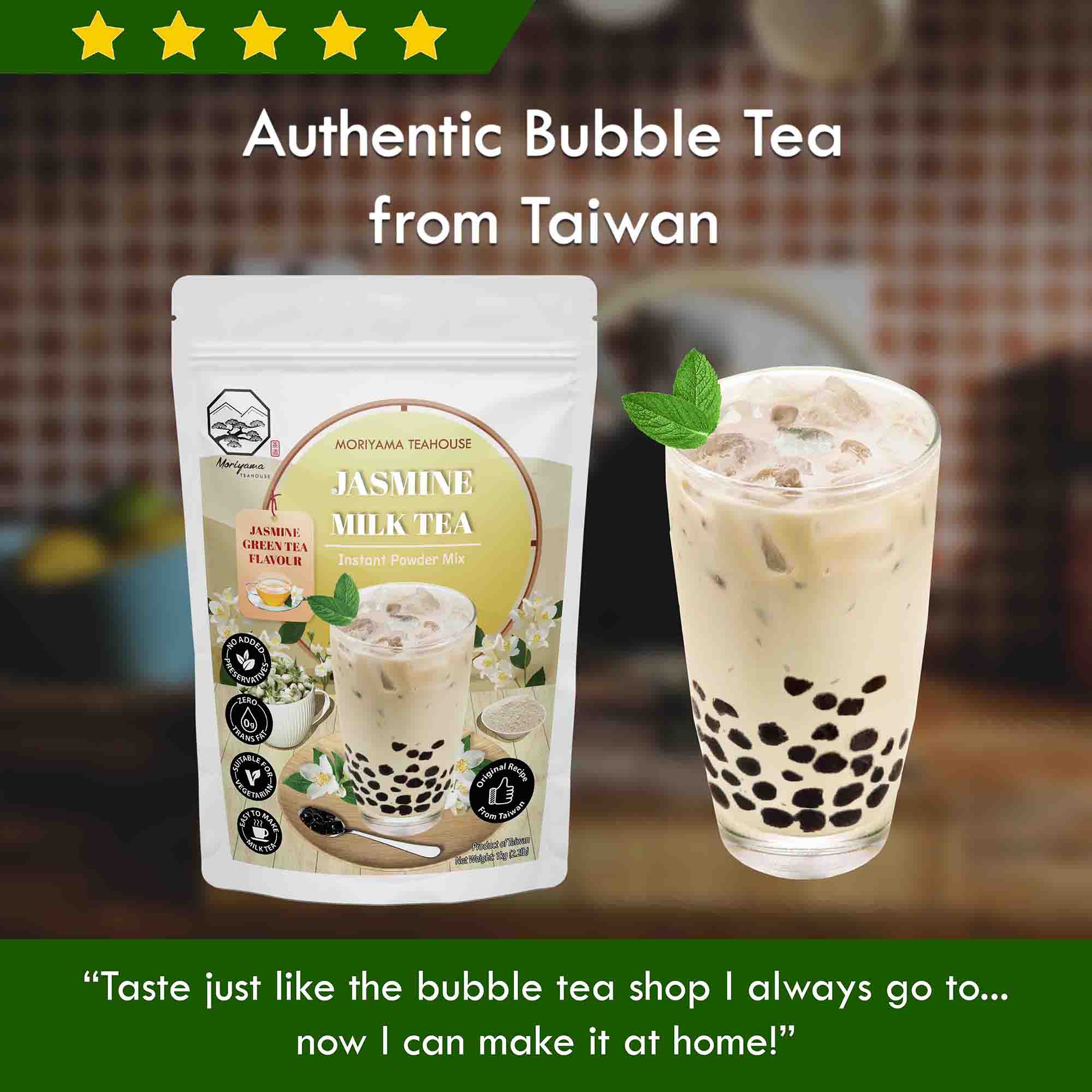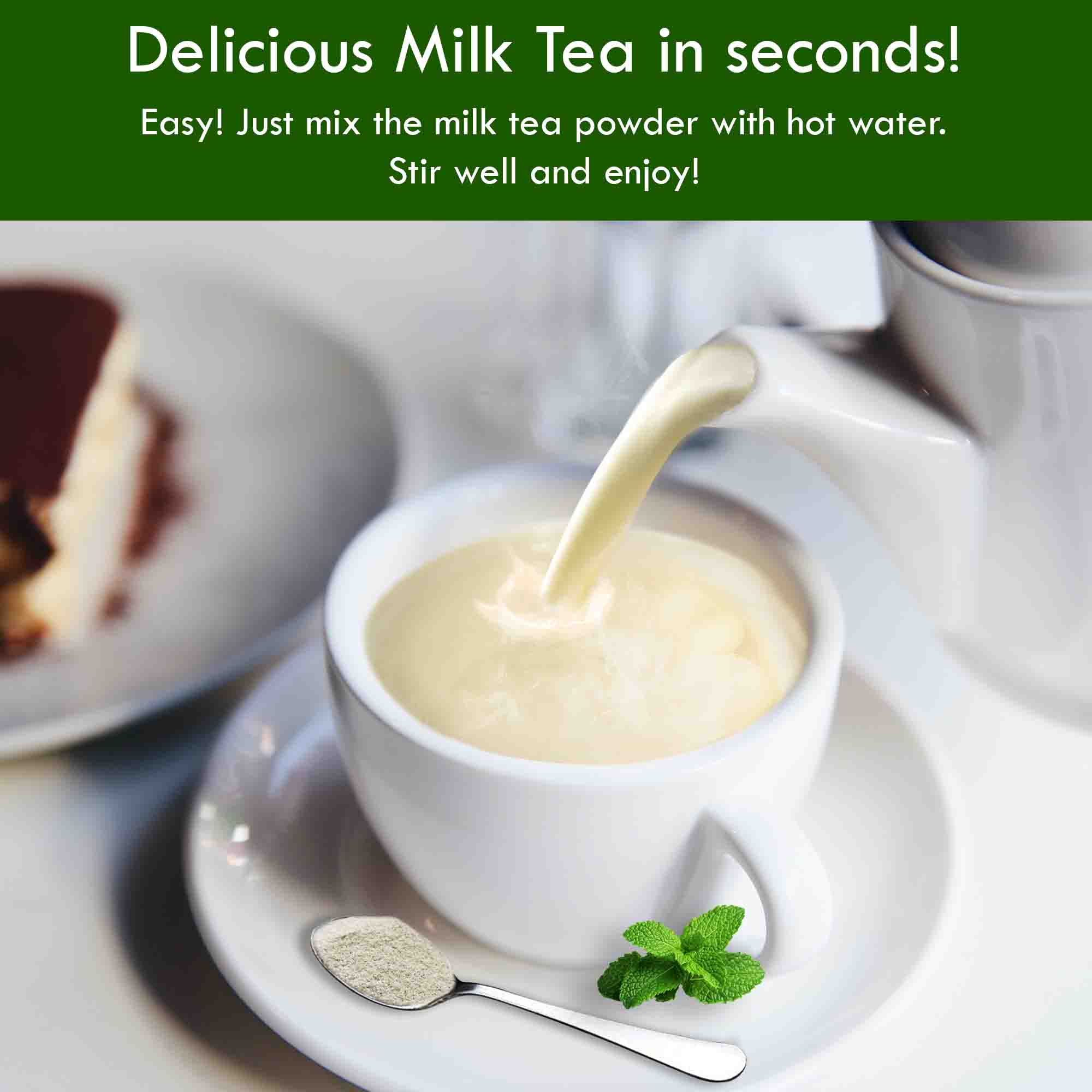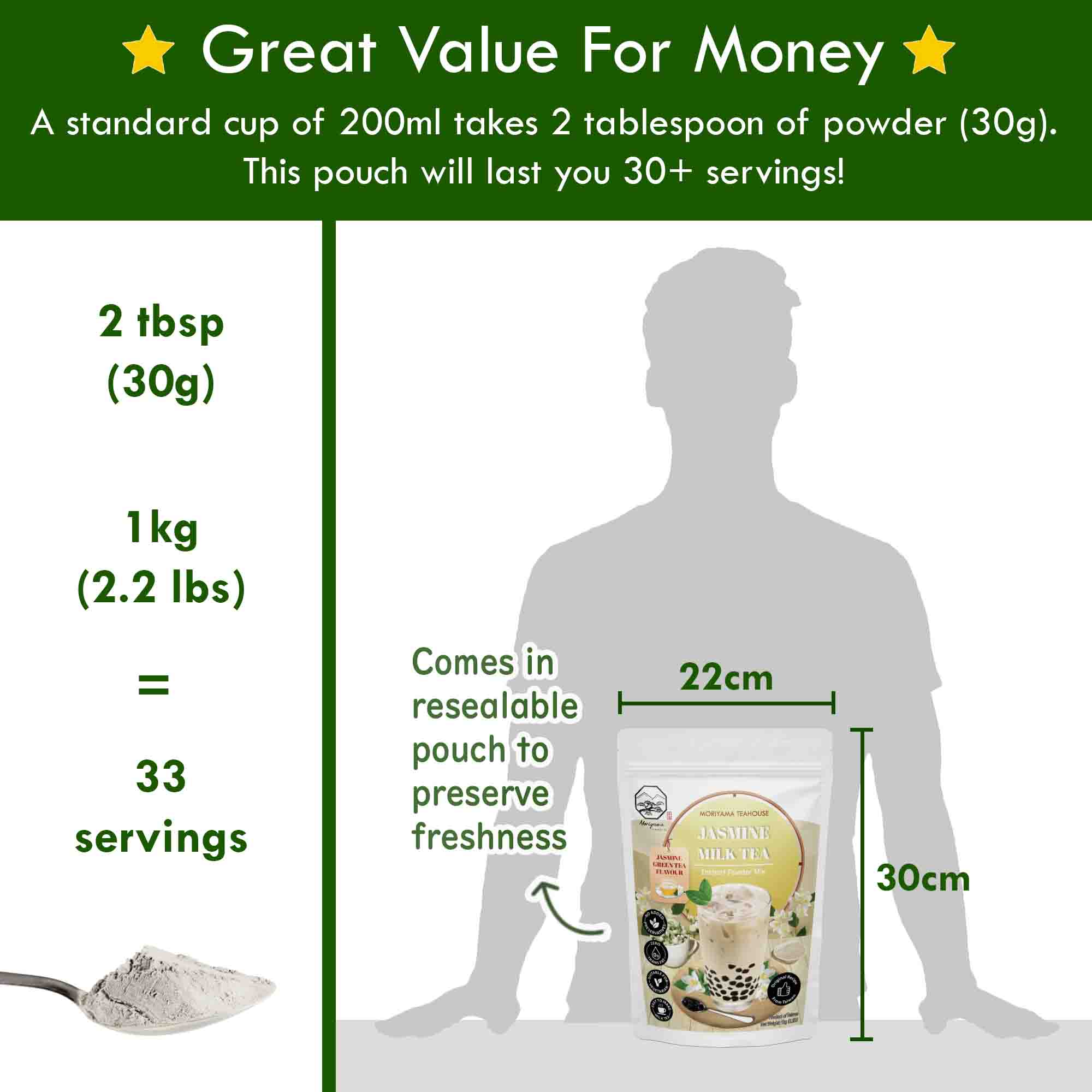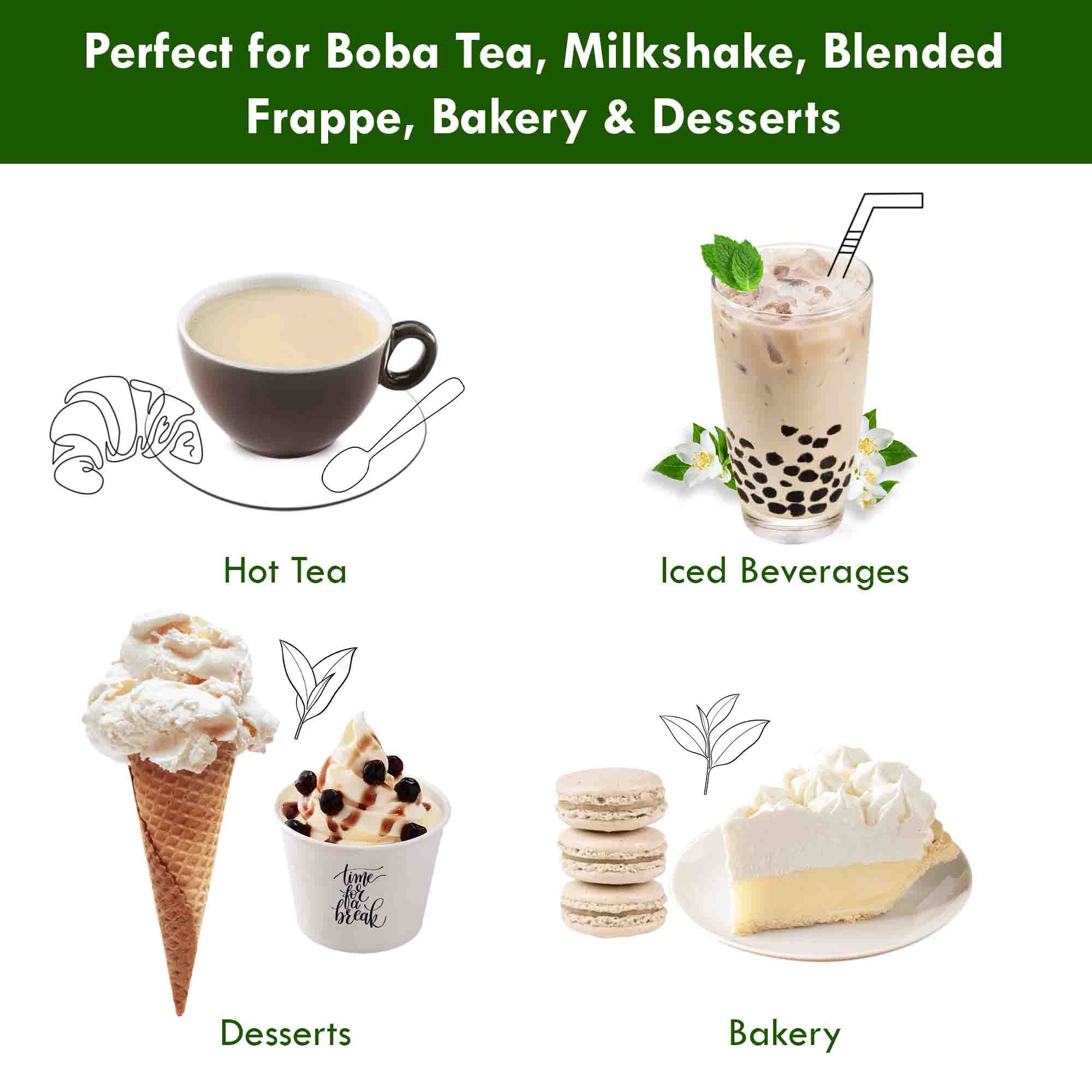 Net Weight: 1kg (2.2lb)
Size: 30 x 22 x 11cm
Storage: Store in a cool, dry place away from direct sunlight. Once opened, keep in an airtight container.
Country of Origin: Taiwan
This product is manufactured in HACCP and ISO 22000 certified facility.
Ingredients: Non-dairy Creamer, Glucose, Green Tea Powder, Maltodextrin, Green Tea Flavour,
Silicon Dioxide (E551)
Non-dairy Creamer Ingredients: Glucose Syrup, Hydrogenated Palm Kernel Oil, Whey Powder,
Sodium Caseinate, Tripotassium Phosphate (E340iii), Dipotassium Phosphate (E340ii), Sodium
Triphosphate (E451i), Distilled Monoglyceride (E471), Sodium Stearoyl Lactate (E481), Silicon
Dioxide (E551), Beta-carotene.
No added preservatives, Zero trans fat
Suitable for Vegetarian, Gluten free
Allergy advice: This product contains milk derivatives including sodium caseinate and whey.
This product is manufactured in a facility that processes other products which may contain
wheat, almonds, mustard and sesame hence may contain traces of all of the above.
For an Iced Beverage:

1. Mix the milk tea powder with some hot water
2. Top up with cold water / ice. Stir and enjoy!

For a Hot Beverage:

1. Mix the milk tea powder with hot water. Stir and enjoy!
Frequently Bought Together