Thai Green Milk Tea Powder 1kg (30+ drinks)
Never heard of Thai Green Tea? The flavour profile of Thai Green tea is not as bold as the orange Thai tea. It has hints of sweetness and jasmine undertones, while the orange Thai tea has a citrusy flavour with strong spices. Both are delicious in their own way and are popular drinks in Thailand and other parts of the world.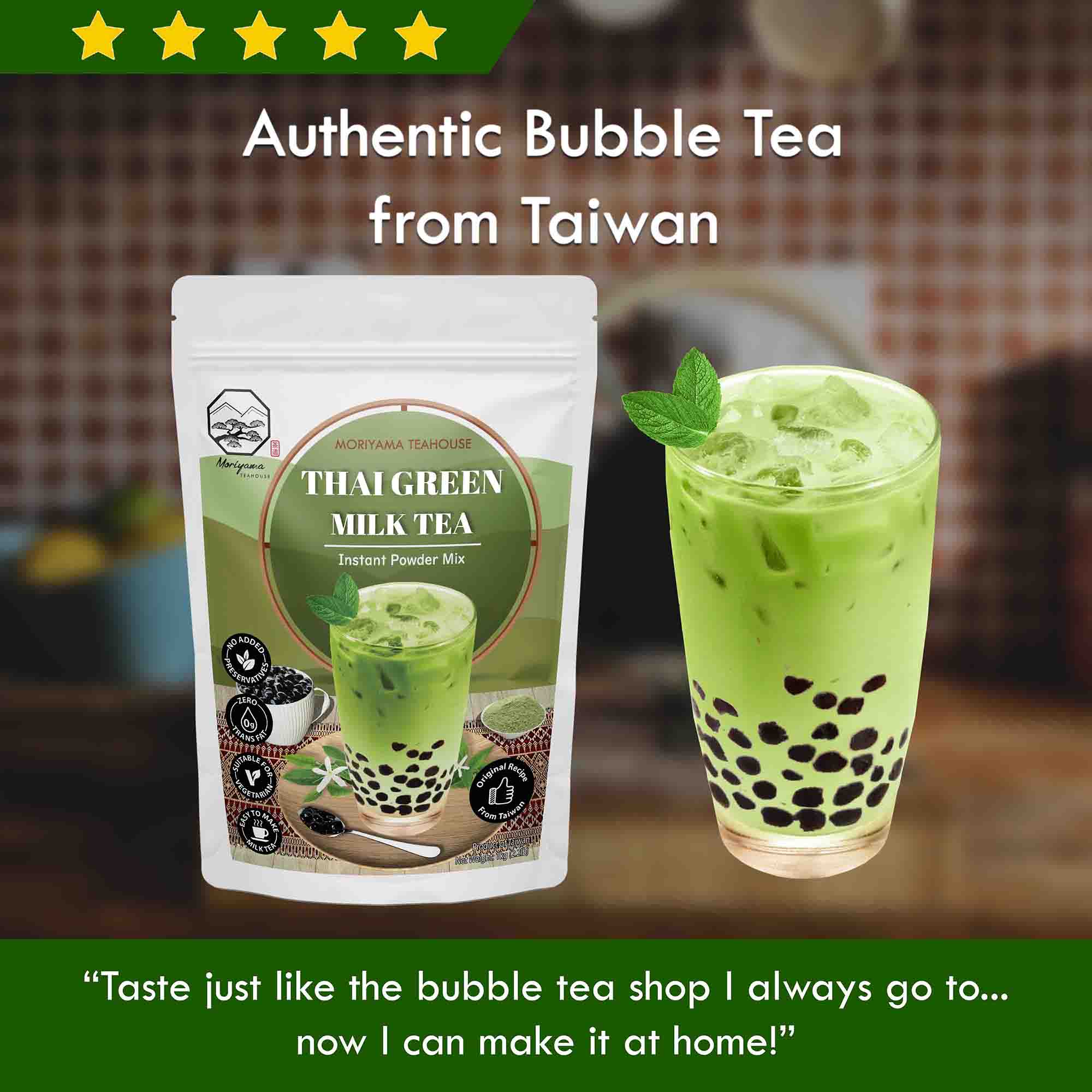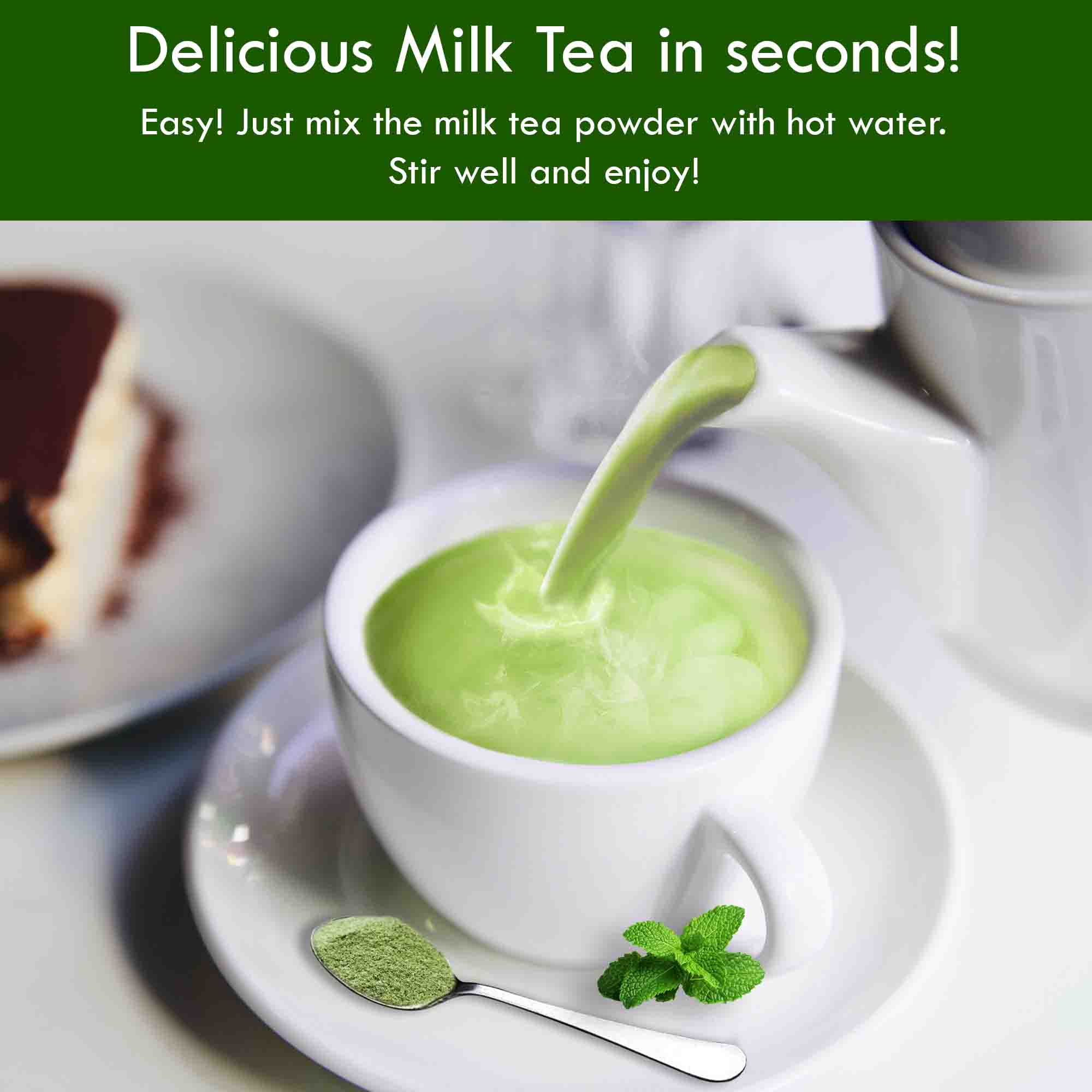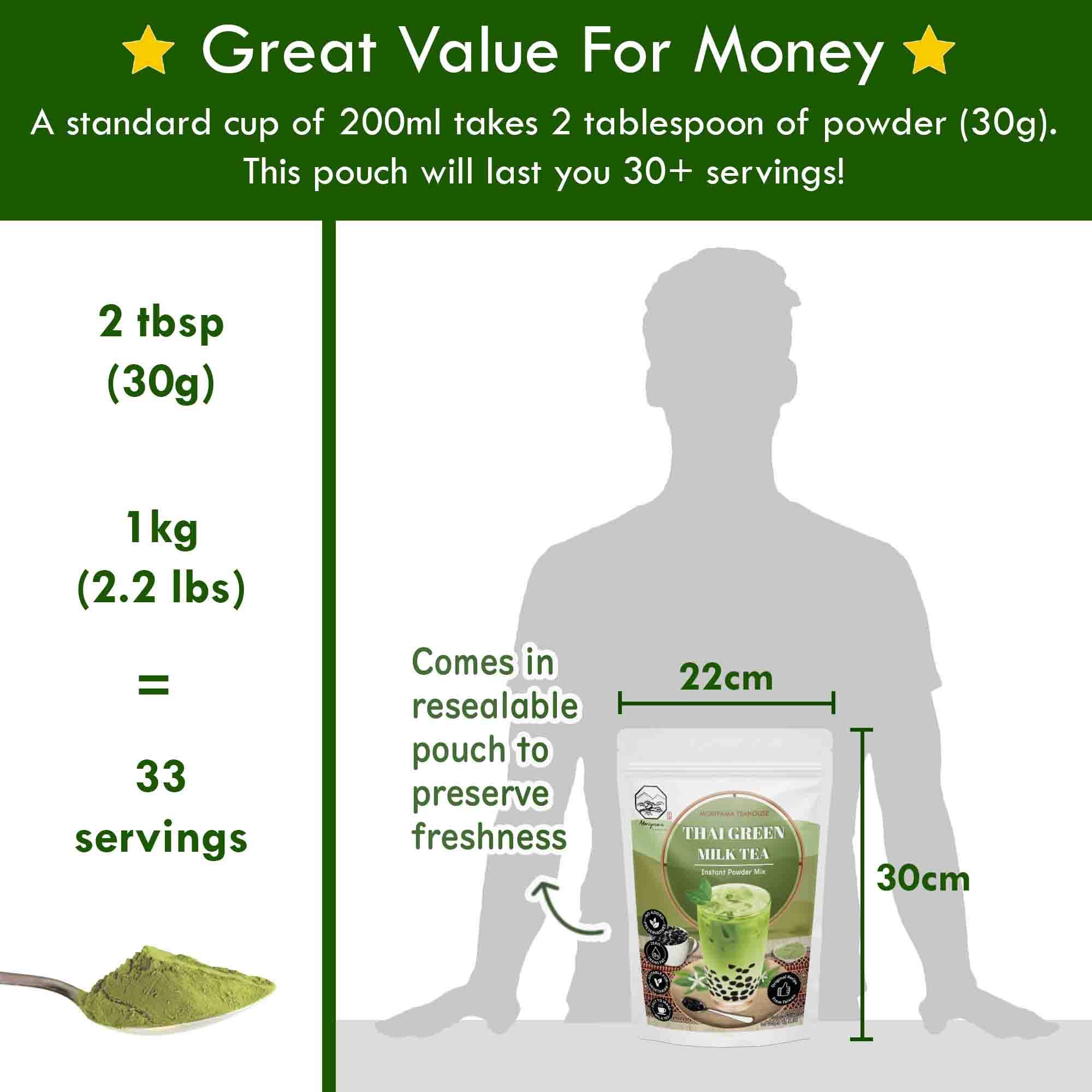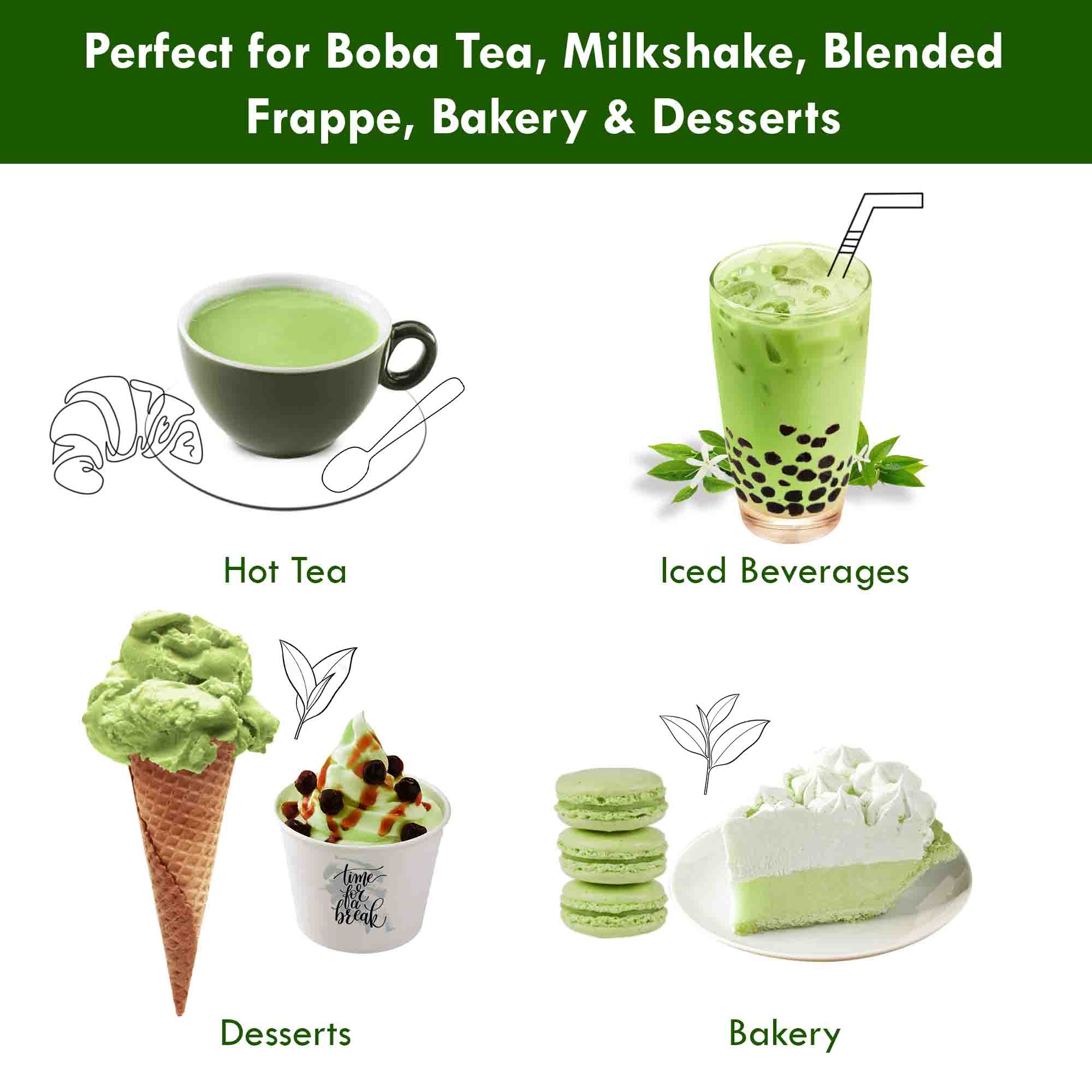 Net Weight: 1kg (2.2lb)
Size: 30 x 22 x 11cm
Storage: Store in a cool, dry place away from direct sunlight. Once opened, keep in an airtight container.
Country of Origin: Taiwan
This product is manufactured in HACCP and ISO 22000 certified facility.
Ingredients: Non-dairy Creamer, Sugar, Maltodextrin, Glucose, Green Tea Powder,
Silicon Dioxide (E551), Thai Green Tea Flavour, Colourings (E102), (E133)
Non-dairy Creamer Ingredients: Glucose Syrup, Hydrogenated Palm Kernel Oil, Whey Powder,
Sodium Caseinate, Tripotassium Phosphate (E340iii), Dipotassium Phosphate (E340ii), Sodium
Triphosphate (E451i), Distilled Monoglyceride (E471), Sodium Stearoyl Lactate (E481), Silicon
Dioxide (E551), Beta-carotene.
No added preservatives, Zero trans fat
Suitable for Vegetarian, Gluten free
Allergy advice: This product contains milk derivatives including sodium caseinate and whey.
This product is manufactured in a facility that processes other products which may contain
wheat, almonds, mustard and sesame hence may contain traces of all of the above.
For an Iced Beverage:

1. Mix the milk tea powder with some hot water
2. Top up with cold water / ice. Stir and enjoy!

For a Hot Beverage:

1. Mix the milk tea powder with hot water. Stir and enjoy!
Frequently Bought Together