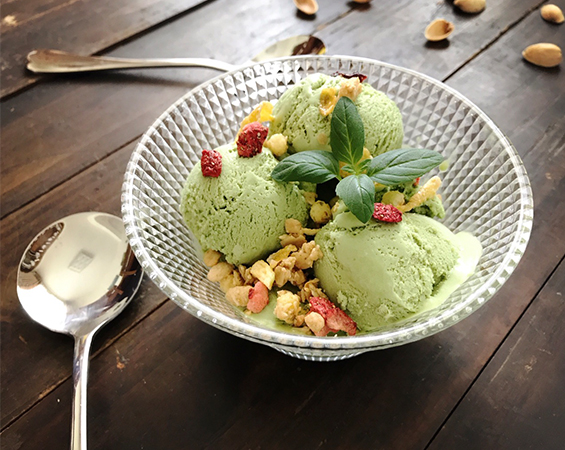 Matcha Ice Cream could not be any simpler with our 3 ingredient recipe. Using our Matcha Milk Tea Powder, the taste is guaranteed! 3 ingredients, under 10 mins prep time – let's get cracking!
300ml condensed milk
500g whipping cream
In a medium bowl, add

Matcha Milk Tea Powder

and condensed milk and mix.
In a separate bowl, add whipping cream and whisk until stiff peaks form.
Fold in the matcha paste and whisk until fully combined.
Transfer the mixture to a freezer-safe airtight container and freeze for 7 hours.
Add your favourite toppings and enjoy!